Factories & Operations
Our Quality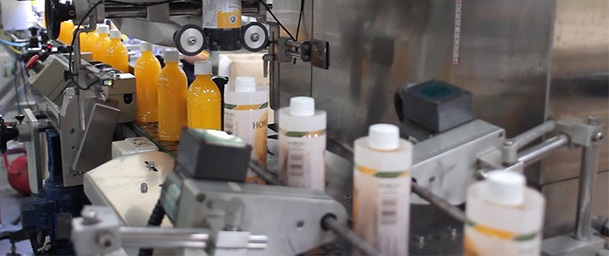 Manufacture Plant
Universal NutriBeverage Sdn Bhd (UNB) operates from its 1.2 acre productions plant located in Shah Alam. At this site several range of products are produced and bottled, including the Sun Up, Hobury, One Up, 7 Rings & Sunberry range of fruit drink base concentrates, ready-to-drink juices, cordials and also drinking water under the Beta brand.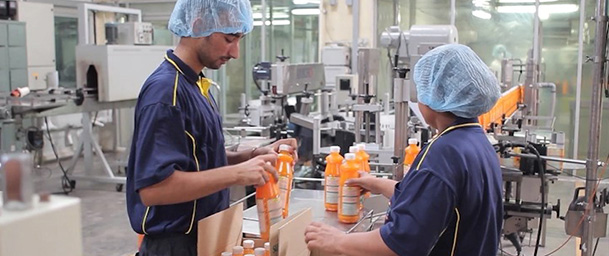 Quality Control
The production equipment and machinery are manned by trained QC personnel under close and stringent supervision to ensure that the highest standard of quality is consistently maintained for all the products. UNB's QC personnel constantly run standard control tests to ensure a high level of quality and consistency in output.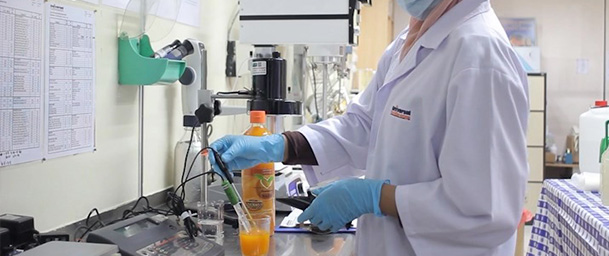 Research & Development
UNB also generated the research and development center where food technologist constantly strive to develop new nutritional and healthy products that are in line with UNB's corporate philosophy. Each product that is produced by UNB has gone through a development process to ensure that the product will have health and nutritional benefits. A new product is only commercially produced once it has passed a series of stringent tests in our fully equipped laboratory.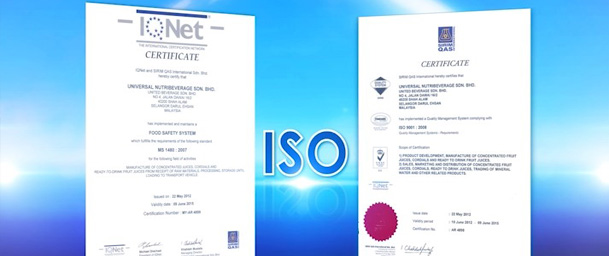 Certified
UNB's management and operation are ISO 9001:2015 certified. In 2003, we were awarded the Keris Award for Malaysian Honesty Enterprise in recognition of its honesty and integrity in conducting its businesses. On the production front, UNB was recently awarded with HACCP certification as it is always the company's priority to exercise the most stringent controls to continuously produce high Quality Products. All products manufactured by the company are 'HALAL' certified. In 2007, SME Rising Stars Award was presented to UNB in recognition of its outstanding accomplishment contribution. All these credentials have enable UNB to be competitive in meeting local and export requirements.